One thing I love about being an author is getting to know other authors and promoting their works!
Recently, I had the pleasure of talking to Dorothy M. Place, the author of The Heart to Kill.
This story is about a horrible crime and an enduring friendship, and was awarded gold by the Literary Titan book reviewers. Sarah, the protagonist, was nominated as one of the five best characters in 2016, reviewed by "My Train of Thoughts."
It's also being sold right now at a 30% discount! (Keep reading for where to go to get this deal!)
To read about the book, how it came to be written and to take a virtual tour of Eight Mile Junction, the town in which the story takes place, please visit the author's website. You can also connect with Dorothy there! Just visit her website at Dorothy M. Place. Com.
Book Blurb for The Heart to Kill
Savvy law student Sarah Wasser returns to her apartment to find two telephone messages:  She has not been chosen for a coveted summer internship, and her best friend from high school has just murdered her two children.  Unwilling to admit the internship failure to family and friends, the quick thinking Sarah secures a position on JoBeth's defense team and returns to her sleepy hometown in South Carolina.
But Sarah is not well-prepared for working in a community rife with duplicity and betrayal, and her efforts are met with the benevolent amusement of the senior law partner, the resentment of the trial attorney, the rush to judgement by the folks of Eight Mile Junction, and discovery of her father's role in the degradation of JoBeth.
More about the Book The Heart to Kill
Sarah, a student at Northwestern University Law School, returns to her apartment after a trying day to find two telephone messages. The first informs her that she has not been chosen for a coveted summer internship, a position for which her father had arranged an interview.
The second is from her mother, with the news that Sarah's best friend in high school, JoBeth Ruland, has murdered her own son and daughter.
To mislead her father about her failure to be chosen as a recipient of the internship, Sarah decides to secure a position on JoBeth's defense team. Against her father's vehement protest, she leaves Evanston, Illinois, at the end of the term and returns to Eight Mile Junction, South Carolina, a small town in the Appalachian foothills, determined to convince him that the experience will contribute to her future.
To make the best of the situation, Sarah sets out to become a vital member of the defense team and to regain favor with her father. But she is not well-prepared for the shock of leaving her sheltered academic life and working in a community rife with chauvinism, malice, and betrayal.
Her struggle is met with the benevolent amusement of the senior law partner, John-Two, who, despite her objection, insists on calling her "Little Lady." The criminal trial expert on the team, Al, a tense, disciplined young attorney, resents the intrusion of what he believes to be a know-nothing law student, and treats Sarah as if she is incompetent.
The folks of Eight Mile Junction close ranks in the face of Sarah's inquiries, hiding the town's complicity in JoBeth's degradation from the eyes of "outsiders" by finding her guilty before the trial begins. And finally, her father, on whose judgment Sarah has relied her entire life, rejects her efforts to placate his ill-humored response to her decision that summer.
In the end, Sarah discovers the underlying issues that precipitated her friend's murderous act. Through interviews with JoBeth, her mother, her former lover, and her work associates, her ex-husband's mistress as well as the testimony given during the trial, the horrifying events that shaped JoBeth's life are revealed, helping Sarah understand how a person can be driven to extremes that defy ordinary reasoning.
Regarding Sarah and her friend, it is the betrayal by those they love and believe in that changes their lives forever. Ultimately, it means disgrace and imprisonment for JoBeth. But for Sarah, who decides against returning to law school, it is the beginning of a life in which she, not her father, manages her future.
Reviews for The Heart to Kill
"Page turner and one that will keep you up all night reading? A remarkable read!" ~Peggy's Reviews
"Dorothy's new book takes a deep look into the psyche of a woman who has inexcusably taken the life of her own child. Check out this intense and intriguing story of two young women and discover what could drive a mother to commit such an unforgivable act." ~Mundus Media Ink
"This was a very emotional read – Ms. Place really helps set the mood for the Southern town with all the hospitality on top, but darkness lurking underneath it all, reminiscent of 'The Garden of Good and Evil.'" ~TDC Book Reviews
Dorothy Was Inspired by Euripides' Play, MEDEA
Written over 2,500 years ago, the author set into motion a powerful series of events about a woman, who after sacrificing everything for her husband, was discarded and threatened with exile. For revenge, she murdered their two sons. Euripides has the Greek chorus ask, "How does she have the heart to kill her flesh and blood?"
That question is still with us. Timothy Mariano, MD, Alpert School of Medicine, Brown University estimates that there are 500 filicides a year and that seventy-five percent of those murdered are children under six years. Furthermore, he reveals that those statistics hold true year-after-year. And so, each time we read a newspaper account of one of these horrific crimes, we ask ourselves the same question: how can a mother (or father) murder his or her children.
When I began the novel, I have to admit that I thought the book was going to be much more of a blockbuster than it turned out to be. After all, I reasoned, the magnitude of the question suggests a story of such epochal proportions that it would surely rank among the great American literary accomplishments. But it didn't quite turn out that way. Instead, it is a quiet book about a young woman who, despite her ambition and self-absorption, comes to understand her girlhood friend and the betrayals that changed them both forever.
After working on this book for five years, I actually ended up in the same place as Euripides. Each time I read about a mother who has murdered her children, I ask myself how did she have the heart to kill. Unable to find a reason, I still don't have the answer. But at least, I'm in good company. After all, Euripides' work lasted this long. There must be hope for my book.
Although I will not join Euripides in the pantheon of great writers, I find that I did enjoy working through Sarah's struggle and discover her willingness to see beyond the simple explanations for JoBeth's tragedy. Perhaps that's the best we can do.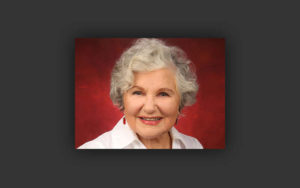 About the Author
Dorothy Place was born in Jersey City, New Jersey, USA, but now lives and writes in Davis, California.
She works as a principle investigator of a research group at Sacramento State College, but writes in her spare time.
Like many authors, she first began creative writing as a hobby but has now made it her second career.
Since 2005, ten of her short stories have been published in literary journals and magazines, two of which were selected for prizes!
At present, she is putting together her first collection of short stories, Living on the Edge, and working on her second novel, The Search for Yetta
Buy The Heart to Kill
The Heart to Kill is available from Barnes & Noble.
It's also available from Amazon.
You can also purchase it at a 30% discount from Texas A&M University Press & the Texas Book Consortium. Just visit this link and enter the code 3B in the appropriate box!