My 3-minute self-publishing high was a big thrill for me! Even though it lasted only a few minutes, my status in my Amazon dashboard had changed from "published" to "live" and when I noticed this, I clicked on a few of them.
…and here is a blown-up shot of all the links (all of the links enlarged):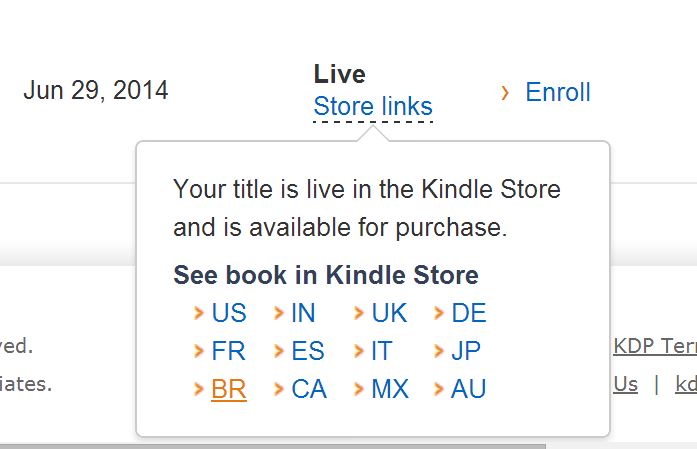 I then checked out some of these links, and felt ecstatic to see that my book was shown on sites that were in a different language…
but then…
I remembered that there are over 32.8 MILLION books vying for attention, and my 3-minute high turned back into a low…
🙁
So here's where you come in…
I need your help.
Can you share this site and my posts on your social networks? I know I don't stand a chance of beating out 32.8 million books, but maybe… just maybe… I might be able to reach 32 or 33 people… or even 3 or 4. And that's 3 or 4 more than I am reaching now.
Can you help???